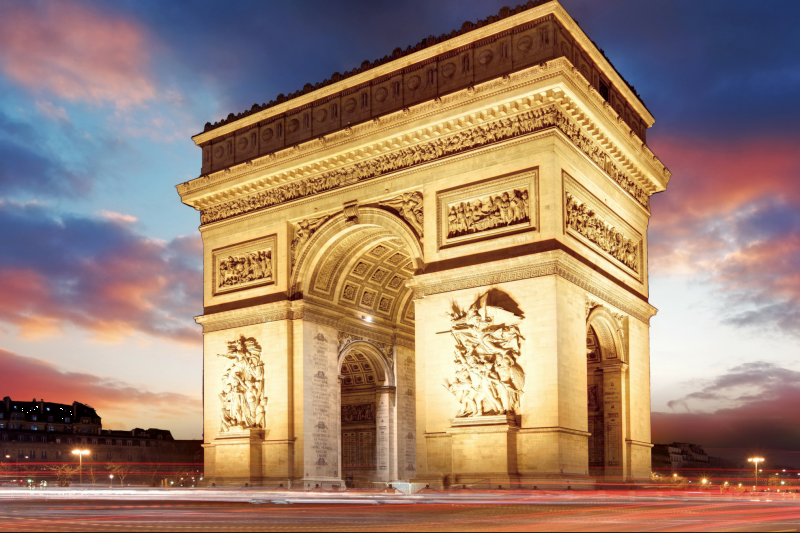 Arc de Triomphe and Champs-Élysées
Ten produkt został właśnie dodany do naszej oferty. Tłumaczenie na j. polski będzie dostępne wkrótce, lecz już teraz można zarezerwować bilety.
The golden sunrays brightens up Paris, making the city shine with red and yellow colors. You stand there with a person close to you and try to fathom how wonderful this panoramic view really is. It is a magical experience in one of Paris' most admirable places.
Natychmiastowe potwierdzenie
Akceptowane są bilety w telefonie komórkowym
Czas trwania: 1 godz. 30 min.
Wskazówki
Adres
63 Av. des Champs-Élysées 75008 Paris France
Obsługa klienta

22 397 91 68
Czy potrzebujesz pomocy? Z przyjemnością odpowiemy na Twoje pytania.